Dealing with sore muscles? Maybe your muscles are tired and in pain from a heavy bout of the flu, a long workout. Maybe you're suffering from a chronic condition like Myalgic Encephalomyelitis (ME) and are on the lookout for some long term treatment help.
Muscular aches and pains can affect any part of the body. Many people carry tension in their necks and shoulders, which causes the muscles to become tight and painful.
Muscular pain can also be caused by over exertion, poor posture, cold or damp, injury, stress and tension. It can also be related to other complaints such as rheumatism, arthritis, lower back pain or a slipped disk.
At any rate, you're on the right path to soothing that sore pain by stopping by here! Below you'll find a good deal of essential oils, oil blends, topical applications and additional recommendations to help you soothe the pain in your muscles and calm your body in the process.
Let's get into the oils now! Below you'll find a list of essential oils that are perfect fits for soothing your sore and painful muscles.
After you read about the individual oils we'll go over some oil blends and application tips to make sure you're applying your essential oils correctly. Next we'll cover some additional natural remedies for sore and tired muscles. We'll close with any extra tips, and then I'll wave you goodbye as you go on your way!
Below you'll find a list of helpful individual essential oils.
While essential oils may not be the best medicine for all of our modern day complaints, they are phenomenal remedies for complaints related to sore and painful muscles.  And the ones listed below are the best of the best for the job!
1.) Lavender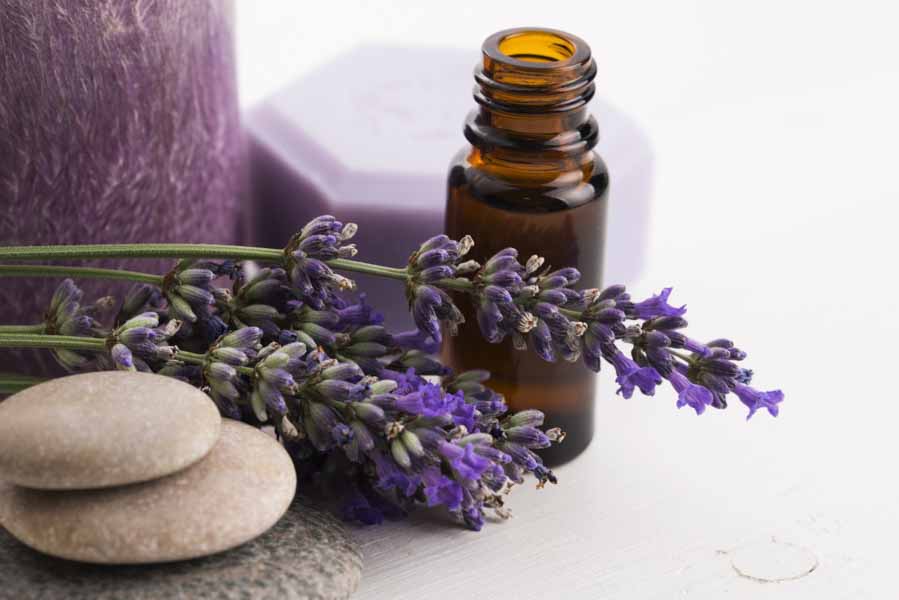 Lavender is an all around therapeutic oil. I'm sure you already know how good this stuff is! Lavender's wealth of therapeutic actions mean it's a great fit for anti-inflammatory, calming, and parasympathetic inducing purposes. The anti-inflammatory and analgesic properties contained within lavender oil are beneficial to use on aching muscles. Lavender will also ease swelling and improve blood circulation.